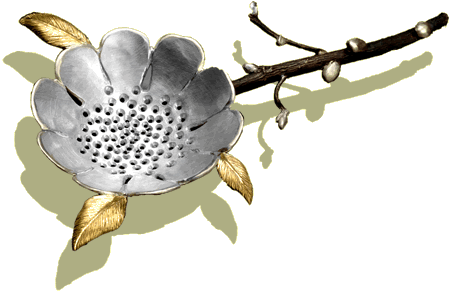 Kristen Alexandra has been designing flatware which makes ideal wedding gifts.

More people are living on their own before getting married and people tend to already have the practical things needed for their home. It is a present that they will enjoy at gatherings for many years.

My flatware is the ultimate present for someone who has everything.
The best gift because it will last forever.
Considerably more personal than a check.
A much better wedding gift than a toaster or blender.

Slightly more than the price of one dinner check, but yields a lifetime of dining enjoyment.

Please click on a registrant below to purchase a gifts, or
Create a Registry for yourself.